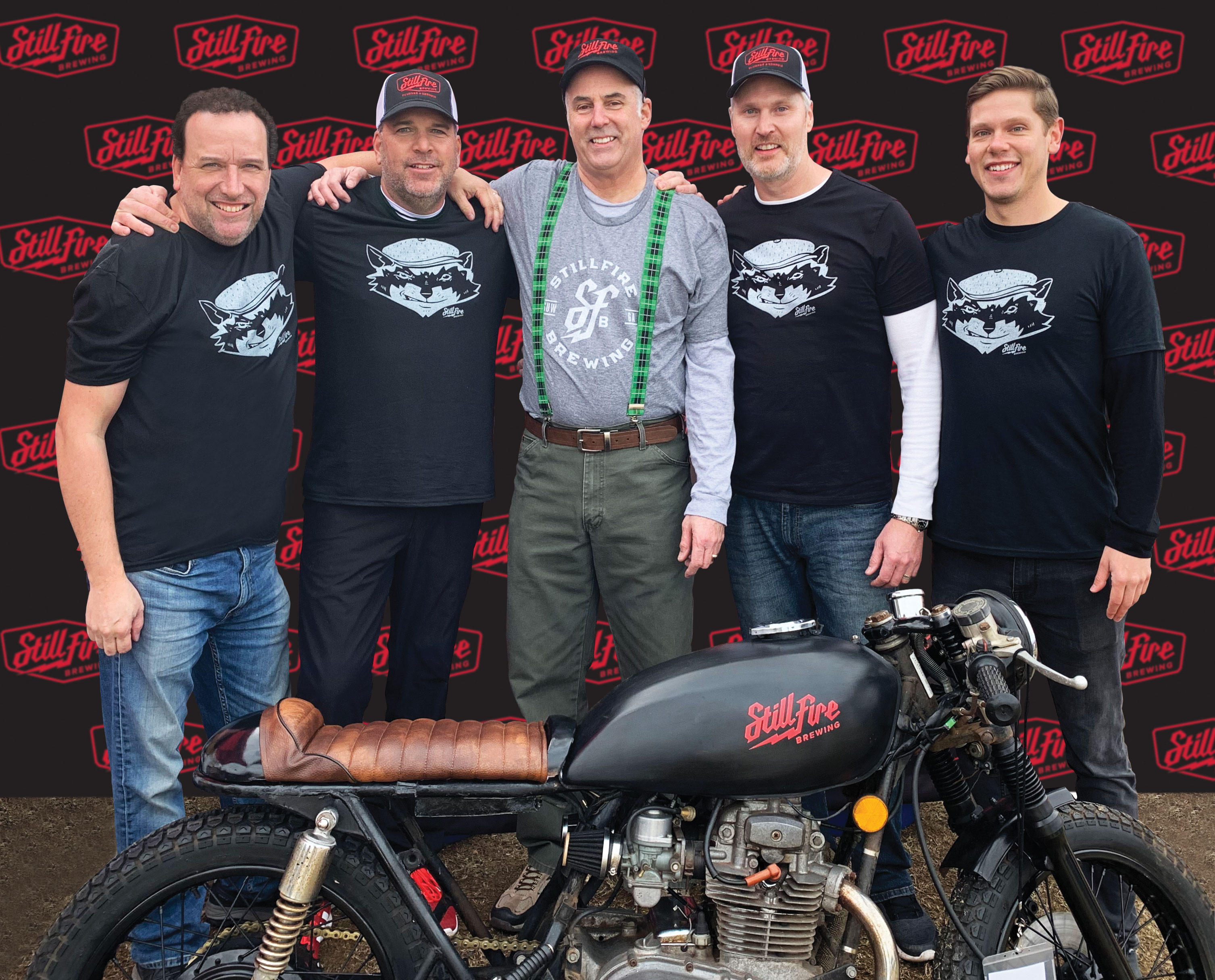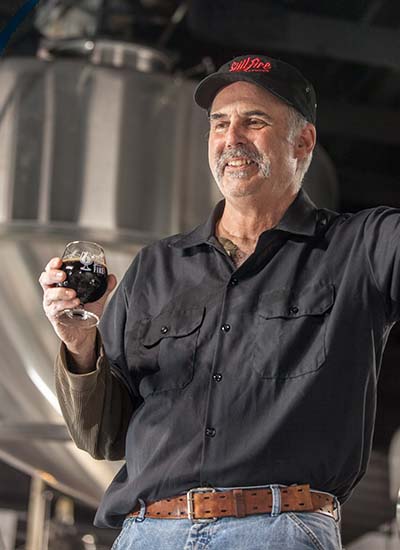 As a nationally-known home brewer, Phil Farrell has brewed or assisted in a batch at world-class breweries such as Sierra Nevada, Rogue (Issaquah and Newport), Wynkoop, Full Sail, Midnight Sun, Tugboat, Roots, Lunar, Buckhead, The Wrecking Bar, and 5 Seasons Brewing. His beers have won regional and national awards, including Gold medals at the National Homebrew Contest. In fact, Phil is the only homebrewer to win a Gold medal at the U.S. Open Beer Championship, besting all the commercial breweries in his category. As one of the top 10 ranked Beer Judge Certification Program (BJCP) judges in the world, Phil judges beer at all the world's most respected contests, including the Great American Beer Festival, The Great British Beer Festival, and the most prestigious beer competition in the world, The World Beer Cup. He currently serves as the Vice President of the BJCP and also serves on the Board of Governors for the American Homebrewers Association. In 2011, Phil won the Wynkoop Brewing Company Beerdrinker of the Year title at the state's first brewpub, started by current Colorado governor, John Hickenlooper. After a long career in the USAF as a fighter pilot and instructor, seeing combat several times during his 28 years active duty and in the reserves, Phil worked as a commercial pilot for a major airline for over 30 years allowing him to travel to many of the world's greatest beer cities. The simple fact is, Phil Farrell is the real deal – and the StillFire team is remarkably better for his inclusion.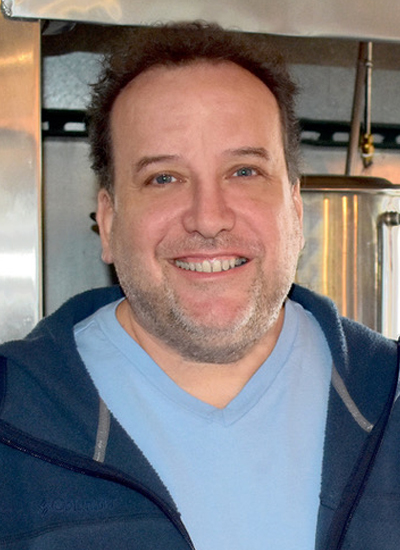 Phil's creative sidekick, Walt Wooden pursued a degree in something or other to do with Chemical Engineering (War Eagle) and he said some stuff in his interview about efficient mash circulation which sounded vaguely legit so we brought him onboard. Turns out, it was another StillFire hiring bullseye. Walt is just your average run-of-the-mill beer Mozart that's been brewing crazy good beers (his honey IPA is the shit!) for 20 years. The moment he started building a DIY electric brewing system, we knew we had a brewing "Waltguyver" on our hands. He's no Richard Dean Andersen but he'll do. When not gabbin' about the Lord in his role as an Elder at Restoration Presbyterian Church, Walt loves woodworking, building furniture or creating secret rooms in his house.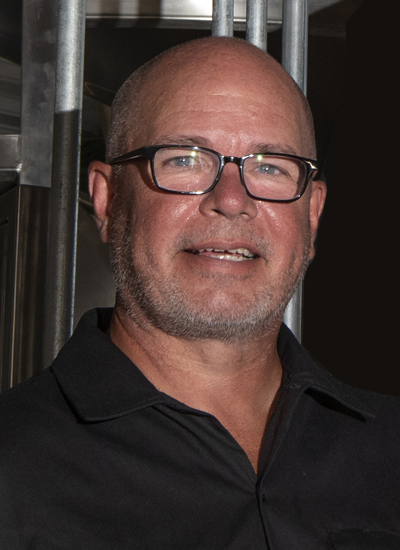 Geoff has been homebrewing since 1986 and was a part of the team that assisted in the opening of Water Street Brewery, one of Milwaukee's first microbreweries. Although he took the time to have a very successful career in the automotive industry, his love for craft beer never went away. We knew he was the perfect addition to our brewing team when he came to his interview toting his own beer that he had brewed in his basement – his beer was so good it almost made us forget he was a packers fan. Aside from making delicious beer, Geoff's smile and positive attitude is contagious. Whether it is brewing beer, giving awesome brewery tours, or helping the crew behind the bar, StillFire is extremely lucky to have Geoff on the team.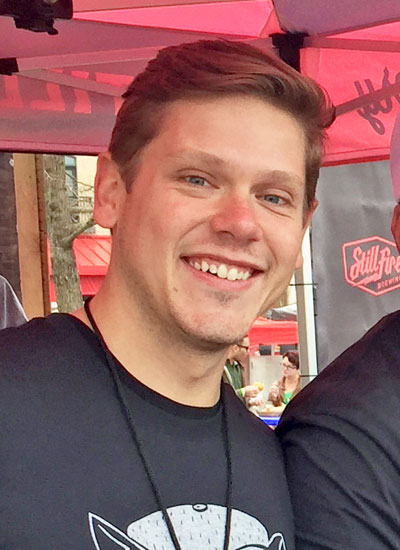 It's a story as old as time: guy spends seven long years in college, earns law degree, passes the bar and then becomes general manager of an upstart brewery. Guess Aaron Bisges couldn't get the beer out of his system after leaving The University of Georgia. His drive served him well as he bartended his way through school ultimately becoming front of house operation manager of multiple bars/restaurants. He also did a stint as manager at Wild Heaven Brewing. A proper southern boy with charisma in spades, Aaron's drive and enthusiasm for the project are contagious.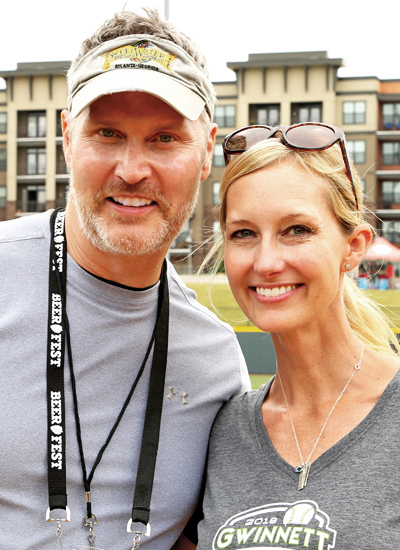 Randall and Angela Veugeler