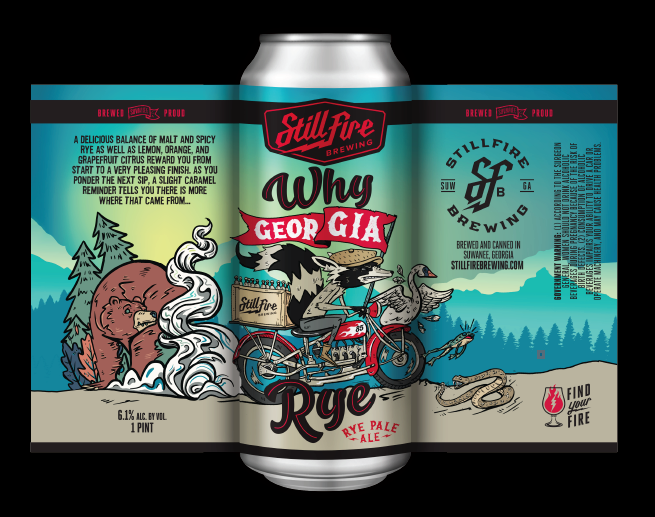 WHY GEORGIA RYE
RYE PALE ALE
---
---
Remember when you drank a beer because you could settle in and drink the same thing all night? Back then, balance and complexity were not bad words. This Pale Ale has a very pleasing orange citrus, floral and pine aroma. The flavor doesn't disappoint. A delicious balance of malt and spicy rye as well as lemon, orange, and grapefruit citrus reward you from start to a very pleasing finish. As you ponder the next sip, a slight caramel reminder tells you there is more where that came from.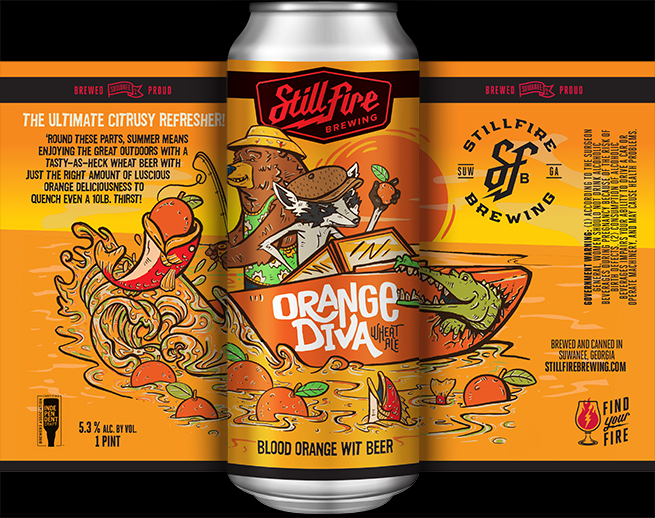 Orange Diva
Blood Orange Wit
---
---
A delicious twist on a classic Belgian treat. The Witbier was something that had been forgotten for over a decade until Pierre Celis revived it in a small village east of Brussels, Belgium. This beer is a nod to the classic, starting with the original revival base of white wheat, Pilsner malt and oats. Curacao orange peel and coriander are lightly added for complexity, and a Belgian yeast completes the profile for a fragrant, delicate, refreshing summer beer. Our twist is the addition of Blood Orange in just the right amount to amplify and add to the delicious orange character in a very pleasant way. No garnish required.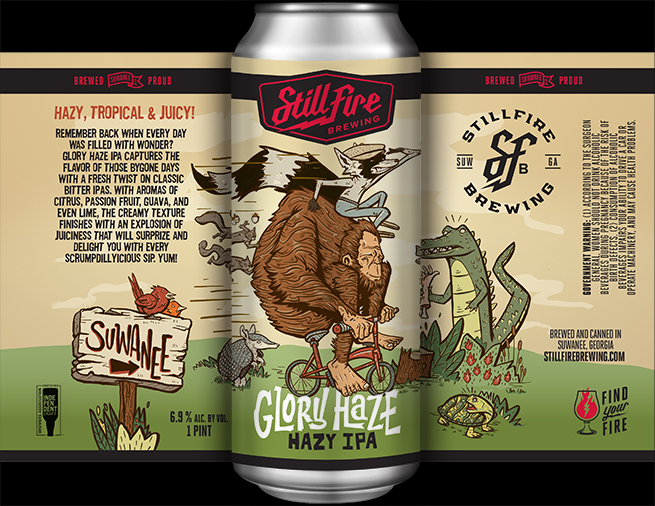 ---
Everything you like about The Haze Craze in one glass. A huge aroma of citrus, passion fruit, guava, and even lime carry over into an explosion of juicy deliciousness. The aromas and flavors overlay a delicious malt base amplified by the creamy and silky texture that only an addition of oats can deliver. This is still an evolving style, and unlike more traditional IPAs, the bitterness is intentionally subdued and smooth, rather than firm or even biting. If classic IPAs have let you down, this new twist will surprise and delight you.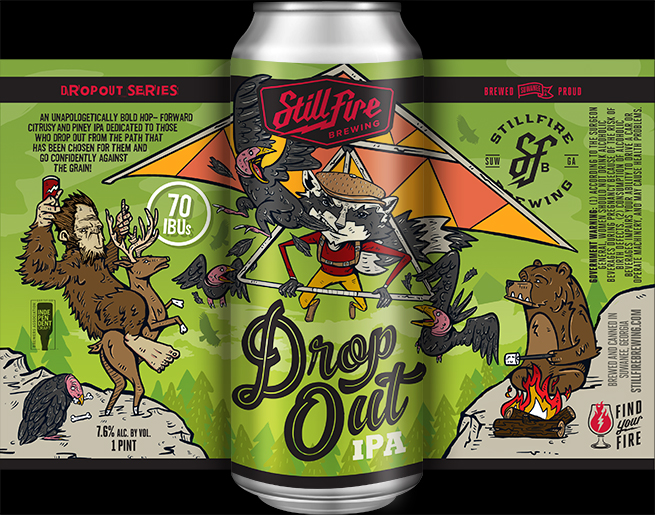 DropOut IPA
West Coast IPA
---
---
This is the type of IPA that lit the Independent Craft torches on the West Coast at every notable California, Oregon and Washington brewery. Unapologetically bold from nose to aftertaste, you will immediately be taken by the aggressive pine, resin, wood and citrus aromas. The flavor is every bit hop forward, with a little spice and even orange blossom creeping in. The bitterness is firm yet the hop flavors linger on your palate until you are ready to repeat the experience once again. As you enjoy this beer, join the brewers and tip your hat to the hop farmers who made this style as iconic as it gets.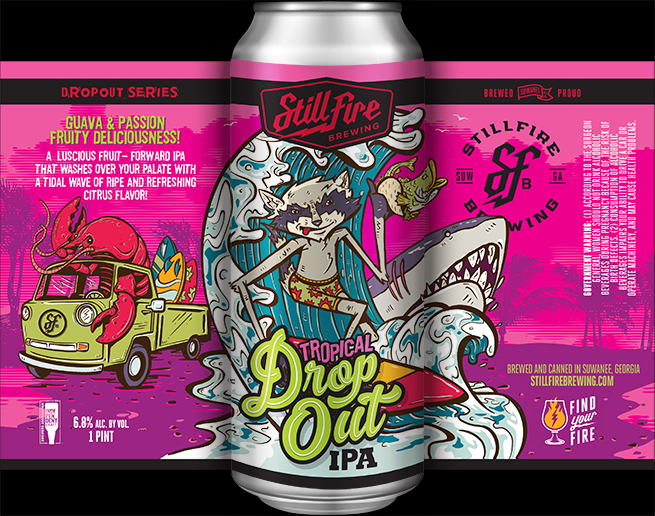 Tropical DropOut IPA
West Coast IPA
---
---
Our Tropical IPA leans on a wide variety of Citrus flavors and aromas, mixing in with a complex array of exotic Guava and Passion Fruit notes. The malt is delicate and only shows up in a supporting role. This is a contemporary interpretation of IPA, where the fruitiness is very apparent, yet controlled. The finish avoids bitterness, yet does a great job of cleansing the palate and preparing you for the next sip. Like everything in this beer, subtlety is the key while complexity is the goal.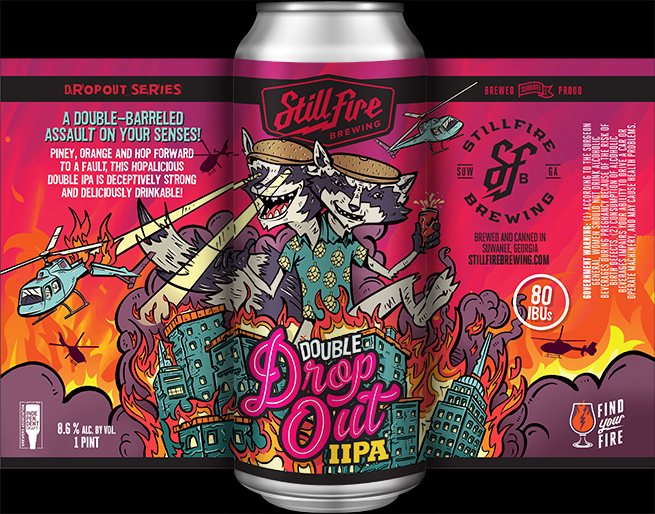 Double DropOut IPA
Double IPA
---
---
We wouldn't be the USA if we didn't push the limits and tilt the machine every once in a while. American Craft Brewers embraced the Imperial strength in Russian Imperial Stout and applied it to many popular beer styles. Imperial IPA abbreviates as IIPA, or Double Eye Pea Aye when you say it, which is what was eventually embraced. Always the pioneer, Vinny Cilurzo, then at Blind Pig Brewing, made a strong beer that he called a Double IPA, skipping the Imperial confusion of the next decade. Our Double DropOut is hop forward to a fault, flavorful and so West Coast there will be a homesick Spotted Owl fighting you for the glass. Deceptively strong and deliciously drinkable, we brew it in small batches to keep it fresh.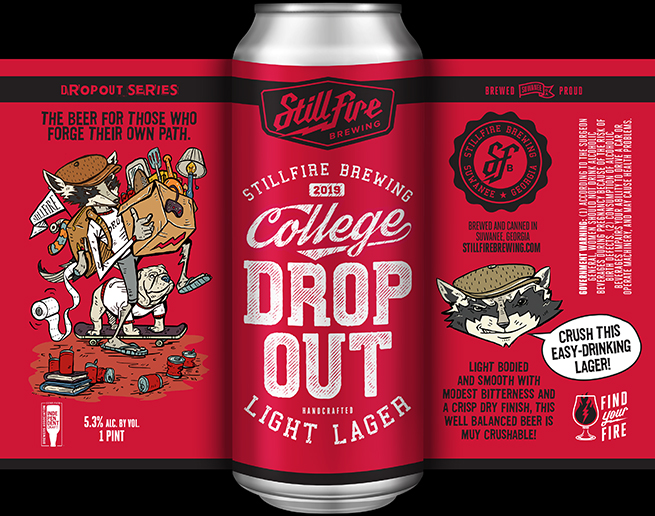 College DropOut Lager
Lager
---
---
I'm thirsty and I'm not in the mood for a tasty cold beer said absolutely no one ever. Beer is as much a part of the College experience as cramming for finals and dropping a class because it interferes with your tanning schedule. Especially when it is hot out, a beer that is clean, crisp and refreshing is as wonderous a discovery as the professor leaving the answer key out in plain sight. This straight-forward ode to the local breweries that used to be in every city has just the right balance of malt and hops to quench your thirst while erasing the memory of your GPA.