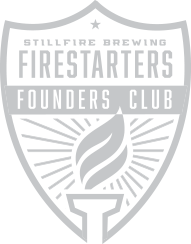 STILLFIRE BREWING
FIRESTARTERS FOUNDERS CLUB
VIP PROGRAM
Crafted for those whose hearts burn with a passion for beer and community, we are excited to introduce the
StillFire Brewing FireStarters Founders Club! Show your support for Suwanee's new Hometown Brewery and join a select group who want to help us in creating a brewery and taproom Suwanee can be proud of! With your one-time membership fee, you will receive exclusive, founders only benefits: be the first to sample new releases before the general public, enjoy discounts on merchandise, get the first opportunity to purchase limited release beers and much, much more. Oh, and your first beer in the taproom is always on us!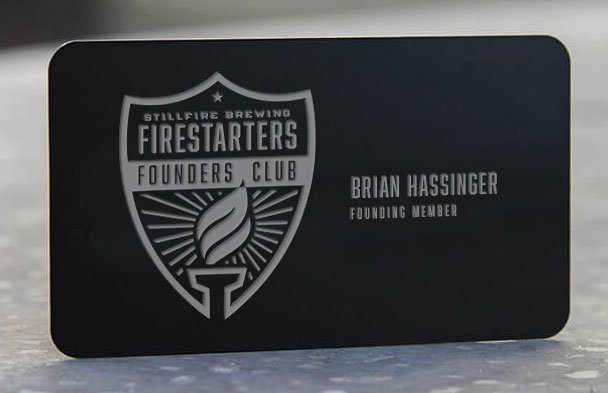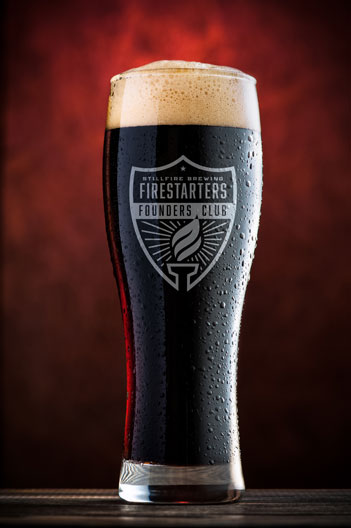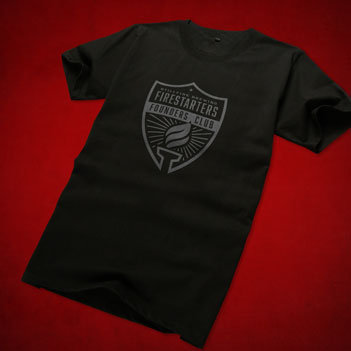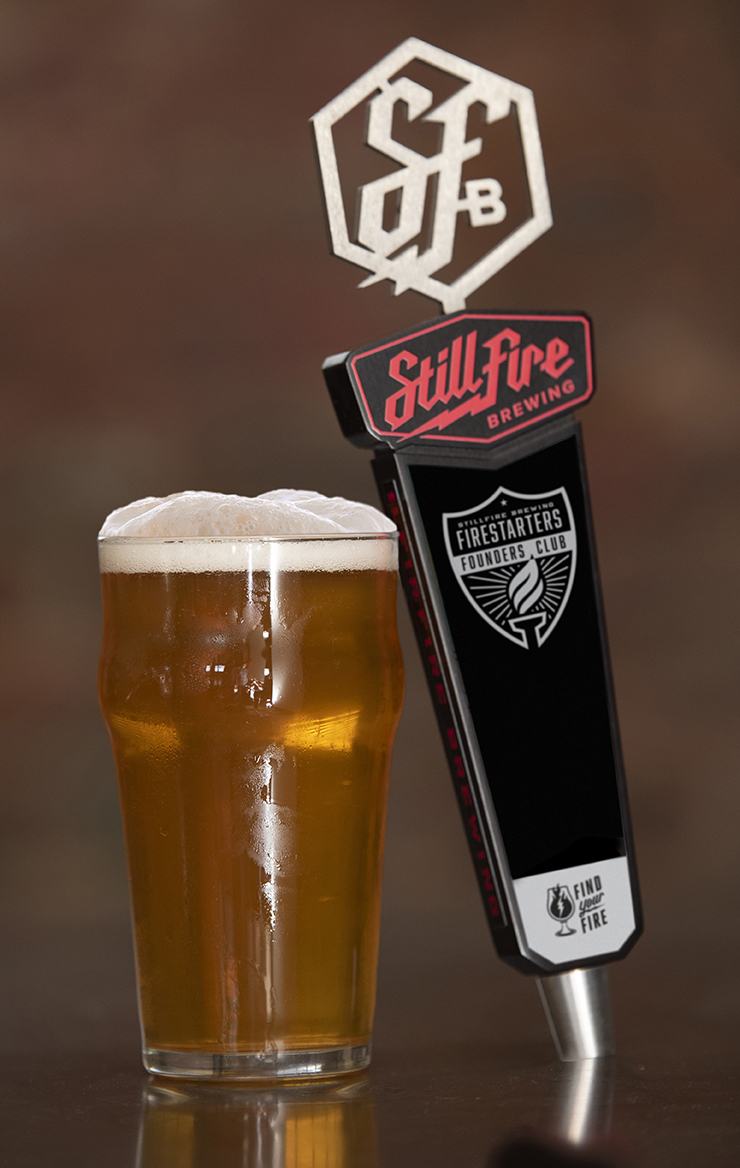 FireStarters Founders Club Exclusive Benefits:
FireStarters Founders Club VIP ID Card.
First beer always on us for the life of your membership (limit 1 per day, served in a 16 oz FireStarters Member glass).
Exclusive invitation for you and a guest to anniversary parties, birthday parties, and other Founder's Club events with free swag, giveaways, and Q&A with our BrewMaster.
Exclusive 16 oz custom FireStarters Founders Club glass stored in tasting room.
FireStarters Tap Handle dedicated to pouring an exclusive beer for Founders only.
Invitations to exclusive tastings to try all new beer releases before the general public.
First opportunity to purchase limited release beers.
Exclusive FireStarters Founders Club t-shirt.
10% off all StillFire swag in swag shop (t-shirts, hats, etc.).
Receive a custom FireStarters Founders Club tap handle for your home bar.
Your name on the "FireStarters" wall of the brewery acknowledging your membership.
10% discount on private event bookings.
Access to seating at our exclusive Founders Club table with views of the Brewhouse.
Monthly Membership Discount Night.
"Fast Pass" to skip the line to enter the brewery and top of the line on table waiting list.
Free Brewery Tours and Beginner's Brewing Classes with our BrewMaster.

*all benefits subject to change.
---
Cost: $1500* a person for a 10 year membership.
*if payed in full in one payment
Only 200 memberships will be offered.
---
The FireStarters Club is an exclusive, one time only, limited time offer and will only be available to 200 community members!
FREQUENTLY ASKED QUESTIONS
Once I sign up for a membership, do I have to wait for my card to arrive before receiving my benefits?
VDG_ADMIN_StillFire
2020-05-12T16:43:56-04:00
You do not have to wait to enjoy the Founder's benefits! Just let the bartender know who you are when you visit the brewery and that you just joined our Founder's Club. You can also use the merchandise discount right away.