I was in Providence to judge and participate in this year's Homebrew Con and National Homebrew Competition (NHC) when I received outstanding news. Despite the Stanley Cup Playoffs being over, Stillfire Brewing scored their first Hat-Trick at the Fourth Annual Can Can Awards, bringing home 3 medals. The Can Can Awards are a premier beer competition focused solely on canned craft beers. In this year's contest, over 400 beers were entered from across the globe, including entries from both big and small breweries alike.
Being a person committed to brewing excellence, it was a humbling experience to be recognized by the industry before we even open our doors to share our beer. We scored with a Bronze Medal for Olde Chief Inspector English Barleywine, a Silver Medal for Stillfire ESB (Extra Suwanee Bitter), and we won Gold for our Thoroughly Good bourbon barrel-aged Scotch Ale. 
Thoroughly Good BBA Scotch Ale is a recipe I am very fond of and have been working on for 20 years. It is the kissing cousin of Kilt Chamberlain, our Scotch Ale we also will be brewing.  If you were a Suwanee Beer Festival VIP ticket holder, we served Thoroughly Good under the Big Tent. The description from the program describes it well. We can't wait to have these beers available for the community in a few short months!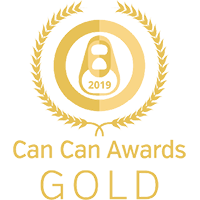 Thoroughly Good Scotch Ale– Bourbon Barrel Aged Scotch Ale, 12.0% ABV 30 IBU
This delicious Scotch Ale is taken to another level by the time it spends on bourbon soaked toasted white oak.  Everything you could ever ask for in a beer, hops not included. You will spend so much time enjoying the aroma of vanilla, caramel, bourbon, sherry, and dark fruit you might forget to take a sip. The sweet, complex malt will explode on your palate, present a wide array of flavors, and warm your soul. Every sip is a thrill ride.  Your experience will confirm that the inspiration was spot on: One Bourbon, One Scotch, One Beer.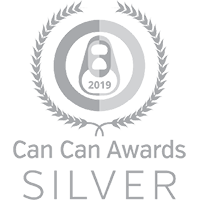 StillFire Extra Suwanee Bitter– Extra Special Bitter, 5.7% ABV 42 IBU
The American Pale Ale was inspired by a beer similar to this. Unapologetically English in concept, we used UK malt, hops, and yeast to make this interesting yet refreshing beer. Unlike its American cousins, there is more evident malt, somewhat toasty with a caramel note, without being sweet. There is a small amount of fruitiness from the yeast, reminiscent of berries. The hop character is well-balanced and features a more floral and earthy character, rather than the tropical, citrus, and piney character American versions favor. The finish is firm yet smooth, making it a very quaffable pint.  Cheers, Mate!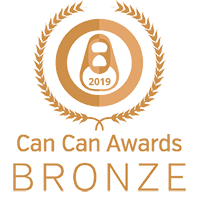 Olde Chief Inspector Barleywine– English Barleywine, 10.5% ABV 60 IBU
English Barleywine was the beer that the legendary Beer Hunter Michael Jackson wrote about sipping by a warm fire on a cold winter night. This wonderfully malty and complex strong ale lives up to that billing. A layered nose translates to an even more vivid flavor palate, and a long, smooth satisfying finish.  Hints of brown sugar and molasses without being sweet. You fall in love with the aroma, then can't stay away. No barrel was needed for this version, but it is worthy of that treatment. Born in a reborn fire station, StillFire is proud to translate Fire Chief from the American standard terminology to the English common phrase, Chief Inspector.